Welcome to Pirot Boarding Cattery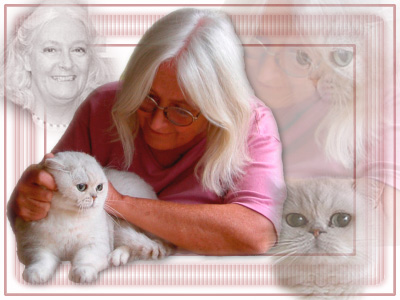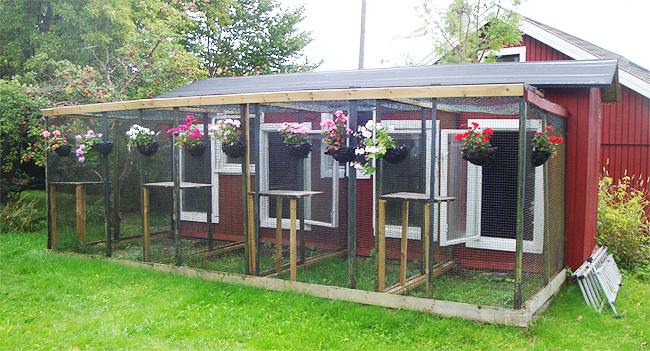 New house
As my client you and your cat are the most important
to me. But I also have to beg of you to respect my
hours for both telephoning and visiting.
These are all days the whole year around from
10:00-12:00 and then from 16:00-18:30

Before visiting I would like you to book a specifice
time exactly and within the choices given above
For 25 years i Bread British Shorthairs of hight quality. Since 1974 I have also run a small boarding cattery. It is open every day in the year. I also have restarted my breeding and showing after a 12 year pause. You can read about my cats here.

Your cat has to be vaccinated to go to any boarding cattery, mine included. The vaccinations can be maximum one year old and has to be completed at least fourteen days before the stay here.

Cats has always been my largest passion and that combined with my great knowledge gives the visting cats a safe and cosy period with me. It is important to be able to understand if the cats wishes to be patted or not and I am used to communicating with animals.
Please feel free to book a time to see my cattery. It might make it easier for you to let me care for your darling.

The cats live in two separate houses with only four separate families in each house. And my cats live in another building too. That gives germes and bacteria less chance to develope which is very important in cats.
My cattery is licenced by the Swedish agriculture athoritys according to § 16
( 031-921512
Want to link to me? Please feel free to use this banner.


The boarding houses are renovated every year, even though it sometimes might not be seen on the outside. One year the roofs are remade and earlier all electrics have been updated. Every house got its own station and the elements are child proof.
The runs have been blastrered and painted with special paint för metall. All joints have been overseen and enhanced when needed. Walls outside and inside, even the roof indoors has recently been painted. Every year something new will be made which is natural for houses. In the runs outdoor shelf was installed and the cats love them. Even plants, photos and planshes for decoration are on the inside walls now.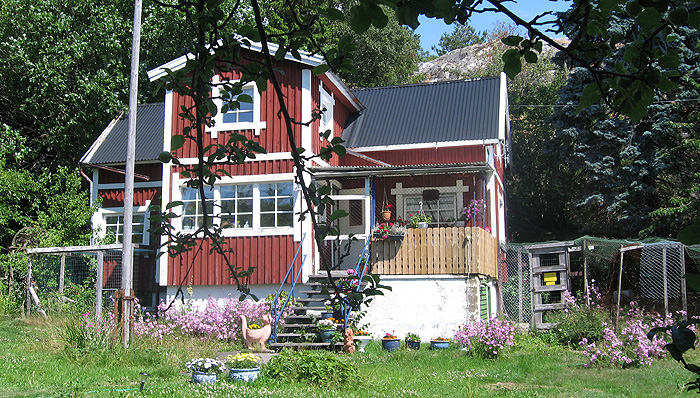 This is my house where I live with my own cats.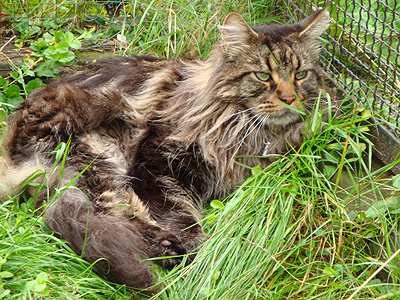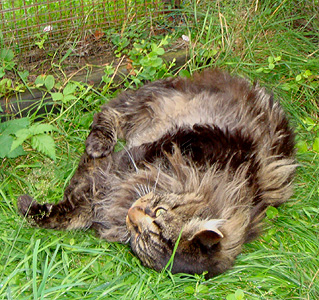 "Help, I am captured and inclosed!" Max, a lagre nice Main Coon, is enjoying the access to outdoor gras"
Grafics by Lotta Wallin
Bakgrund av Ragnhild Sørum
Webdesign by Maud Dickson
To the first page
To Catintro